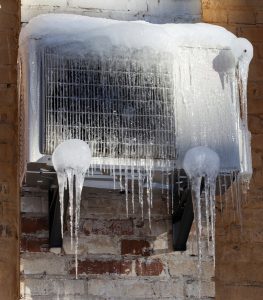 No, there should not. Call us for air conditioning repairs in Katy, TX!
…
Oh, you're still here? I hope you already called us—we should be there soon to fix what's wrong with your air conditioner. We may even save you from having to replace it prematurely.
But since we've got you here, we can entertain you as you wait with an explanation of why ice on the AC is a Bad Thing.