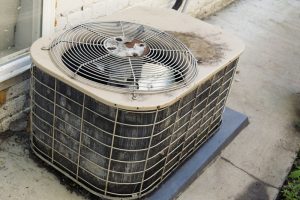 Air conditioners never shut down "for the season" in Katy. They only get less use during stretches of the year. Because we're entering one of those cooler periods, you have an opportunity to make a big change to your air conditioner if it's malfunctioning: replace it. You'll have no trouble managing an AC replacement in Katy, TX with us during the late fall.
But … is the malfunctioning AC ready to be replaced? Maybe it's worthwhile to repair it. But, if the repair only squeezes another year or two from the air conditioner, that wouldn't be worth it. And new air conditioners have better efficiency, so you'd start saving money. But a new AC is a large expense, and what if the repair is money-saver and …
Aaaaagh! Help, I don't know what to do!