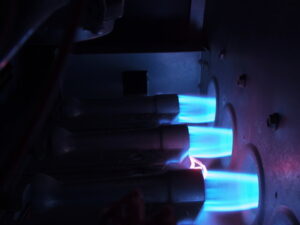 Gas furnaces are the heating systems most commonly found in homes. They're powerful and energy efficient—and they're also relatively safe to run. Homeowners are sometimes nervous about using natural gas because any gas appliance can potentially create hazards from combustion and the exhaust of toxic gases like carbon monoxide. A gas furnace can become hazardous if its routine maintenance is neglected or if it doesn't receive prompt repairs as necessary. But if you take good care of your home's gas furnace, you shouldn't need to worry about it becoming dangerous.
The reason we can say this is because modern gas furnaces have special safety features designed into them. To help you understand how your own furnace keeps you and your family safe, we're going to look at some of these safety components.
If you ever have concerns about the safe operation of your furnace, call us for furnace repair in Katy, TX. We'll make sure you can enjoy your furnace in peace.