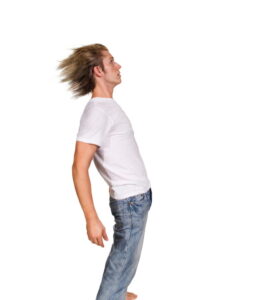 If you're shopping around for a new air conditioner, you may be wondering how important it is to go with a high SEER2 rating when it comes to energy efficiency. Is it really going to make that big of a difference? The short answer is yes. An energy-efficient AC unit will produce much better results than a more basic air conditioner. 
You can keep reading to learn more about how high-efficiency air conditioners benefit your home and family. Then, give our team a call for air conditioning installation in Cypress, TX. We're the AC experts in our area and we're ready to help you with all your AC needs, including helping you choose a new unit for your home. 
Using Less Energy
The more efficient your air conditioner is, the less energy it has to use for day-to-day operation. If you're wondering how much of a difference it can make, experts estimate that having a high-efficiency air conditioner will save you as much as 40% on your monthly energy bills compared to going with a more basic option.
This means that right away you'll enjoy lower energy bills. You may even save more than 40% compared to your current bills when you consider that your older air conditioner has been losing energy efficiency in its last few years of life.
Lifetime Energy Efficiency
And short-term energy efficiency isn't the only thing to think about. You also want to consider the long-term energy efficiency of your air conditioner. Highly efficient air conditioners take on less wear and tear so that the components last longer.
This means that your air conditioner loses less efficiency as the years go by. By sustaining energy efficiency, you can keep your energy bills lower for longer without worrying about energy costs creeping up year after year.
Less Wear and Tear
When your air conditioner takes on less wear and tear, it also benefits from fewer repairs. As long as you invest in annual maintenance to keep your air conditioner in great shape, you can enjoy the benefits of fewer repairs. You may think that the cost of AC maintenance and AC repairs would even out if you compare them together.
However, over the lifetime of your air conditioner, you'll easily spend less on AC maintenance than you would by skipping out on maintenance and instead waiting for your air conditioner to break down before addressing repair needs. Plus, you stand to have a longer AC lifespan which is an additional benefit.
Your comfort is our business! Serving Katy, TX, and the surrounding areas. Schedule an appointment today with our team of experts.