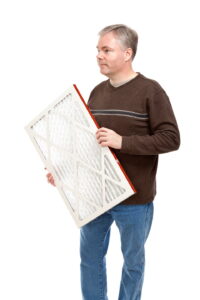 Have you ever come across a situation where you switch on your AC and it simply doesn't feel like it is working well enough? You might start to wonder whether this summer is hotter than last year or if there is something wrong with your unit. Fiddling with different modes and temperature settings might not make a difference.
If you are running into this problem with your air conditioning in Houston, TX, there is a chance that it might be a problem with your AC's air filters. Do you remember when the last time you replaced the air filter was?
In this post, we will talk about why you need to change the air conditioner's filter regularly to help you understand the importance of taking care of it before you end up having to deal with poor quality cooling and expensive repairs.