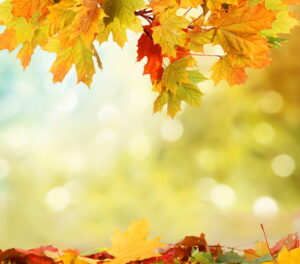 In other parts of the country, winter is a time when air conditioning systems shut down for months until needed again in the spring. We don't have that kind of climate in Texas! We have plenty of colder days, but the heat can always make a return, and air conditioners need to be ready to work at any time.
We have some advice for how to best take care of your air conditioner during the fall and winter, it's "off-season" but not the AC's "vacation season." We offer HVAC service in Sugar Land, TX to help you help your AC and prevent unpleasant surprises this year and a good start to the next.
Filter changes are still important
Please don't forget to change out the filter on the HVAC system throughout the fall and winter. During the summer we recommend people change the filter every 1–3 months (depending on filter strength). You'll use the HVAC system less in fall and winter, but this filter protects both the AC and furnace, so it will pick up debris no matter which system is running. At least change the filter once a season, but make monthly checks to see if it needs the change sooner.
Be cautious with setting the thermostat
A reason homeowners in cold climates shut off their ACs fully in winter is to avoid the system turning on accidentally because of a slight temperature blip. This can pull snow into the outside unit. We don't have that problem, but you still don't want the air conditioner turning on because of slight variants in thermostat readings and waste energy, so on cooler days we recommend keeping the thermostat set at around 68°F, which won't stress the heating system too much and is unlikely to turn on the air conditioner.
Clear around the AC cabinet and wash it off
Your air conditioner's outside cabinet (the condenser) can pick up plenty of dust, dirt, and leaves during the summer, and plants and other debris may be getting close to it. Clear out the area around the condenser for at least a foot and wash down the exterior with a hose on low pressure. This will help keep the system efficient for when it does need to come on.
If you didn't have maintenance done this year…
We stress with our customers to have maintenance done in the spring for their air conditioner so it's in great shape for the heavy heat of the summer. But maintenance has no expiration date during the year—it just has to get done, even if as late as the fall. Please don't choose to skip maintenance if you've delayed it to this point; the tune-up and inspection will help it tremendously even if it won't run often during the coming months.
Call when you need air conditioning help
You may have AC emergencies in the fall—Texas is like that! But we're here to guard your comfort, no matter the season. Call us when you need air conditioner repairs.
At AC Comfort, Your Comfort Is Our Business! Count on us for air conditioning service all through the year in Katy, TX and the surrounding areas.