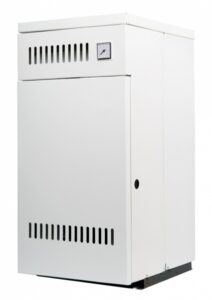 Air conditioning is the top Houston, TX, HVAC service we handle. That makes sense because the intense heat of the middle of the year is the most daunting comfort challenge local homes face. But that doesn't mean we can ignore heating. Air conditioners work almost every month of the year, but heaters will see their share of "action" in winter months. 
We understand it's easy to overlook regular heating maintenance service during the year. It can be hard to even think about the word heating when you still have the AC running on a regular basis. But we aim to keep our customers informed, and so we need to remind them that heating maintenance must be done annually for it to provide the best benefits. 
Safety and Efficiency Cool Club
If you've already signed up for our Safety and Efficiency Cool Club, you're in good shape: we'll get in touch with you with a reminder about heating maintenance, and membership means you've already invested in having this service done. If you haven't enrolled in the Safety and Efficiency Cool Club, now is the time to do it. You're not only investing in heating maintenance but also that all-important air conditioning maintenance.
Regular Heating Maintenance Pays Off
Why is annual maintenance important, even for a heater? There are several reasons:
Safety:

We put

safety

in the name of our maintenance club, something you don't see with many other contractors, for a good reason. Safety is the #1 reason to have heating maintenance. A residential heating system can pose health hazards for a household unless it has annual inspections to ensure it's working at its safest. This applies to both natural gas and electric systems. When you keep up with maintenance, you're protecting your family.
Efficiency:

Let's get to the next keyword included in the maintenance club name. To maintain top efficiency levels for a heating system's service life requires keeping current with maintenance. The cleanings, adjustments, and tune-ups done during maintenance prevent the heater from declining each year and raising the costs to run it. 
Effectiveness:

We couldn't put all the benefits in the name of the comfort club, but an effective heating system is one of the major advantages. Or maybe

reliable

would be a better word, but it comes down to the same thing: a heating system that does what it's supposed to do when it is supposed to do it. A heater will provide the expected level of warmth during its service life when it receives maintenance annually.

Longevity:

Speaking of service life … without routine maintenance, a heating system will age faster and need to be replaced years earlier than it otherwise would have been. In fact, a heater might not make it to half its manufacturer's expected service life if it misses out on maintenance. 
Membership in our Comfort Club offers special perks as well, such as reminders so you don't miss out on this service. We want you to get to most from your comfort budget.
Comfort can cost less! Rely on AC Comfort for your energy-saving heating maintenance each year. Serving Katy, TX and the surrounding areas.