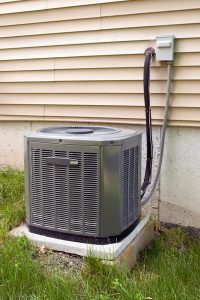 There is no such thing as the season for AC installation in Katy, TX. If you've already lived here for at least a year, you'll know how much use your air conditioning system gets, even in the winter. This means that the best time to replace an older air conditioner that isn't doing its job is right now. Don't wait, no matter what weather you expect in the coming months.
If you're ready to put in a new air conditioner this fall, you may not realize how tricky this job can be. Have you had your current cooling system for more than ten years? Air conditioning technology has improved significantly in that time, so you have more choices than before when it comes to a replacement. You also have to find out how energy efficient an AC to get, and how powerful. Making incorrect choices can leave you stuck with a system that can't do its job, wastes massive amounts of power, and often both.
Don't Worry, We Have You Covered
The good news is that you don't really have to worry about correctly choosing a new air conditioner on your own. You must have HVAC professionals install the new system eventually, so bring them in early in the process so they can help you with their expert knowledge.
AC Type: The first big step on the path of looking for a new air conditioner is what type is best. Yes, there are different choices. You can have a standard central AC put in that's similar to what you already have. Or you might consider a heat pump, which is similar to an air conditioner except it can switch the direction it works to also provide heat. Another option is a ductless heat pump, which is a good choice if you're adding on rooms or doing other renovations to your home. Our HVAC professionals will help you weigh the pros and cons of each system to guide you to the ideal one for your situation.
Efficiency: The energy efficiency of an air conditioner is an important factor, and there now special high-efficiency systems with scroll compressors and variable speed fans that make huge improvements in energy use. However, you need to be cautious, since purchasing the highest efficiency-rated system you can find doesn't mean you automatically have your bills drop. There are situations where a less expensive mid-efficiency AC will fit you better. We'll ensure you have the efficiency and performance you need.
Size: This doesn't mean the physical size of the air conditioner, but how much cooling power it puts out. An AC must be sized to match the cooling requirements of a home. Too small, and the system will run continuously and still not cool the house. Too large, and the system will constantly stop and start and drive up bills while wearing down parts. Let our AC professionals do a load calculation for your house to find the right size AC for the space.