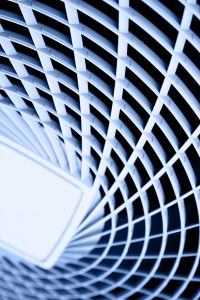 An air conditioning system is a complex refrigeration device. If something goes wrong with one, it almost always needs a licensed HVAC professional to repair it. There are a few basic fixes that can be done by a homeowner, like changing an air filter, but for the most part we recommend you always call for HVAC experts when you've got a malfunctioning air conditioner.
If possible, you want to catch AC problems early—before you end up with a cooling system that won't work at all or a pricier repair. Below are some of the common signs that will tell you it's time to get the professionals on the job of saving your air conditioner.
Major Warning Signs of an AC in Trouble
Odd noises: You're probably accustomed to the white noise your home's air conditioner makes when it runs. If something interrupts that sound, either a strange noise or something that's too loud, it usually means something has gone wrong in the air conditioner. These noises can include hissing, grinding, shrieking, clanging, and rattling. It takes a professional to pinpoint what's causing the noise so it can be fixed.
Hard-Starting: What is "hard-starting"? It's when an AC gets caught in its start-up cycle and never completes a full cooling cycle. You'll notice that the AC compressor turns on and off multiple times during an hour. Hard-starting puts immense strain on the compressor and will shorten the system life while elevating the cost to run the air conditioner. There are many reasons for hard-starting to happen, so let your local pros find out what's wrong in your case.
Hot Spots: If parts of your home seem hotter than normal while others are fine, it often means the AC is starting to lose cooling power. It could be system age, loss of refrigerant, even ventilation issues.
Ice: No, ice shouldn't appear on your AC. People sometimes ignore this warning sign because they think ice is a natural byproduct of cooling. It isn't. When ice shows up on the coil of the AC, it means something is preventing the coil from properly absorbing sufficient heat from the air. Don't try to scrape the ice off. This won't solve the root issue and might damage the coil.
Acrid Smells from the Vents: A burning odor coming from the vents is a major red flag that a motor is starting to overheat and will soon burn out.
Out of Control Utility Bills: Any AC malfunction will cause the system to work harder to overcome it. This means the air conditioner will draw on more electricity. You'll see the difference on your bills—and not a happy difference. If you can't account for a sharp spike in your monthly electrical bills, we recommend calling for HVAC technicians to give the AC a closer look.
When you need repairs for your air conditioning in Katy, TX, we're the people to call. Our customers' needs always come first, and our technicians are NATE-certified to see you receive the best possible service.
Repair your broken air conditioning system with the help of AC Comfort. Your comfort is our business!