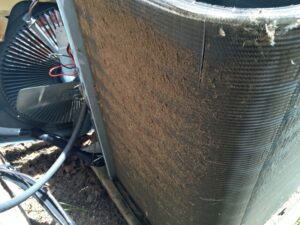 The end of summer doesn't mean the end of the heat here in Texas. We depend on air conditioners for most of the year, and heat can strike at almost any time. We need to take extra precautions with our residential air conditioning systems so they're ready to work at a moment's notice. We need to know when to call for air conditioning repair in Cypress, TX—and also when we've got an air conditioning system that's beyond repairs.
You may be in the latter situation: an air conditioner that's dying and may not make it to next year, let alone next summer. Hopefully, you can identify a failing AC before it fully breaks down, and in this post we'll walk you through some of the major warning signs it's time for an AC replacement.
System Age
Although the age of an air conditioner isn't an absolute sign of whether it's ready to be replaced, it's still a useful measuring stick. The average life expectancy of a central AC is 10 to 15 years. When a system is over 15 years, any of the other signs below usually mean the system is almost at the end. (Even if an AC seems to be working well, we don't recommend keeping one longer than 15 years.)
Out-of-control electric bills
An air conditioner that receives regular annual maintenance can retain 95% of its original energy efficiency until the final one or two years of its service life. During that last stretch, an AC will begin to rapidly lose its efficient operation and become costly to run. Compare your current electrical bills to the ones from previous summers: is there a major increase that isn't connected to greater AC use or a rise in utility bills? If so, you may have a dying AC.
Declining cooling capacity
Simply put, the air conditioner isn't keeping your house cool enough. On the hottest days, it can't keep up. The first indication of an air conditioner losing cooling capacity is hot spots in rooms. The center of the house may still stay cool, but distant rooms along the ventilation system are staying too warm. 
Noisy operation
Air conditioners won't run in complete silence, although modern technology has helped make them run quieter than ever before. But if you have an AC that has started to intrude into your tranquil home life with the noise it makes, it may be dying. A single strange sound points toward a repair need, but many sounds point toward a replacement. 
Dusty and humid air
An old and failing air conditioner can have a negative effect on indoor air quality. It spreads around dust and other debris, and its declining cooling power will also allow more humidity to circulate. When you combine this with a noticeable decline in comfort and system age, you almost certainly have an AC that's ready to retire.
You don't have to make the choice for AC replacement on your own: our team is ready to help with the decision and see you get the best solution.
When you need rescue for your air conditioning system, call on us. At AC Comfort, Your Comfort Is Our Business!