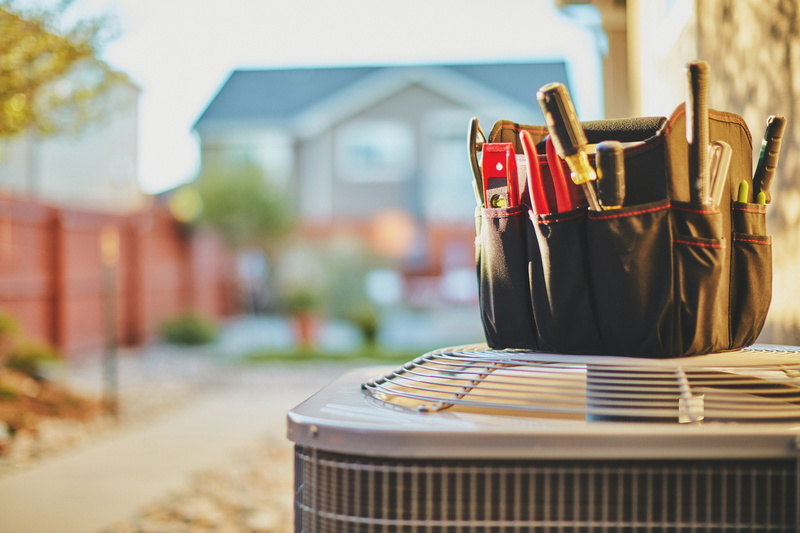 Heating maintenance – but wait, it hasn't even really gotten cold yet. Why is it time for heating maintenance already? We just got past the heat of summer and we're enjoying cooler fall temperatures. But it's important to always stay one step ahead when it comes to any type of home maintenance.
You may have already switched over to your heat settings this fall, but we haven't yet reached the coldest days of the year. When we do, you want to make sure you've already invested in heating maintenance in Katy, TX so that your heater is in peak condition.
Benefits of Early Heating Maintenance
There is more than one benefit that comes with regular yearly maintenance for your heater.
Stay Ahead of Repairs
You may think that maintenance appointments are for making repairs, but that isn't quite right. Heater maintenance is a way to stay ahead of repairs. We clean out your system, tighten screws and lubricate parts that need to work together to heat your home, helping you prevent repairs. If we notice that a part is worn down and needs replacing, we can talk to you about your options. When you invest in maintenance to care for your heater, you can prevent problems now and in the future. If you wait for something to go wrong with your heater, the cost is often more than if you invest in preventative maintenance.
Boost Energy Efficiency
When it was first installed it was at the peak of life, your heater boasted the best-available energy efficiency. Over time, it loses efficiency at a rate of about 5% per year. That loss can quickly add up when you consider that your heater can last upwards of 20 years. 
Heating maintenance doesn't just help you maintain the parts inside your system. It also helps you maintain energy efficiency. This means that instead of using more energy over time, your heater can achieve the same or similar results without needing to use more fuel or electricity. 
Add on Years of Life
Heaters can easily last for 15 years, but well-maintained systems can last for even longer. You want to get the most out of your system for as long as possible. Annual heater maintenance can easily add five or more years to your system's lifespan.
But the same goes for skipping out on heater maintenance. When you allow wear and tear to impact your heater without addressing problems, your heater's life may be shorter than the average of 10 to 12 years. 
Invest in Safety
As components inside your heater wear down they can pose safety risks. Anything less than 100% isn't good enough when it comes to your safety. When our team of experts can check your heater inside and out at least once per year we can identify problems before they cross the line over into safety concerns.
Examples of safety hazards include wires that wear down and leave your home at risk for electrical fires. Gas lines can also leak carbon monoxide into your home and make your family sick from breathing it in. Natural gas doesn't have an odor, but some gas companies do add smell to it so you can identify any leaks – but not all companies do. You want to be vigilant in protecting your home and family.
At AC Comfort, Your Comfort Is Our Business! Reach out to our team for your AC repair needs.