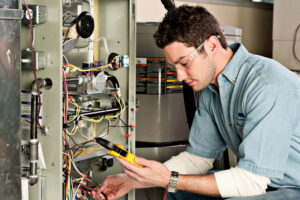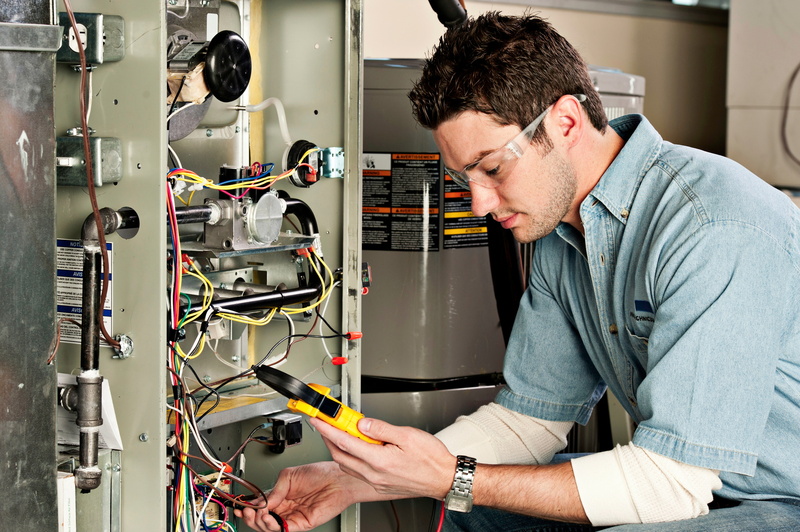 When the winter temperatures start to drop into the 40s during the evenings in Texas, you'll be glad you have a powerful furnace to warm your family. The reassurance of a furnace that you can depend on makes it easy to glide through the winter season, and our team is glad to help you with the finest available furnace service in Houston, TX. 
One of those services, perhaps the most important one, is annual pre-season maintenance. Before the cold weather arrives, we'll give your furnace a thorough inspection and tune-up. Once we're done, the furnace will be set for whatever the season can throw at it.
"Do I Really Need This Each Year?"
We know where you're going with this: since the winter weather in Texas isn't as grueling as a place like Minnesota or Maine, is furnace maintenance every year so critical? The answer is yes. And for a number of excellent reasons. Below are only a few of the reasons this is  vital annual service:
Safety:

As always, safety is priority number one. You don't want to have a comfort system in your house that can put your family at risk, but this can occur if you keep using a gas-powered furnace that doesn't receive regular safety checks from professionals. Our technicians will give your furnace a close inspection each fall to see that there are no gas flow problems, gas leaks, cracks in the heat exchanger, or a potential for these problems to start.

Efficiency:

You don't want your furnace to waste power each time it comes on, but that's something that's likely to happen if it misses regular fall maintenance. The wear and tear on it from the year before will carry over and contribute to a drop in its efficiency rating. If this continues, the system could cost 25% more to run than it should. Maintenance will see that you're only paying as much as you should for your family's heat.

Reliability:

You don't use your furnace as much as your AC, but you still want it to have the same level of dependability—when you turn it on, it comes on and does its job. Without maintenance, you won't have the reassurance your furnace will be reliable, and you may end up with a failed system when you need its heat the most.

Longevity:

A well-maintained furnace is more likely to reach its manufacturer's estimated service life (around 15 years for most gas furnaces). What happens without maintenance? A shorter life. Maybe even half of what it should be. Maintenance helps you get the best return in your original investment in your furnace. 

Fewer Repairs:

Nobody wants to call for repairs for anything in their house. Although you can't avoid all malfunctions with a furnace, you can prevent the majority through professional inspections and tune-ups each fall.

A Valid Warranty:

Skipping maintenance may void the warranty on your furnace, and that can mean paying for repairs that would otherwise be covered. 
All you need to do to have regular maintenance for your heating and cooling system is to join our Safety and Efficiency Cool Club. Call us for more information.
Your Comfort Is Our Business at AC Comfort. Schedule your regular heating maintenance with us today.