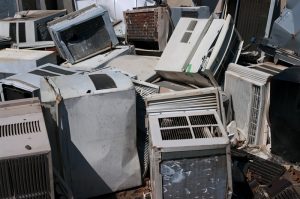 It's difficult, it not outright impossible, to get along in the heat in Katy, TX, without an air conditioning system in a home. Central ACs aren't low-cost appliances, and immediate finances often present an obstacle when it's time to have an old system replaced.
This is why it occurs to some people to see if they can have a previously owned air conditioning system installed instead. Buying used cars, books, and furniture are all excellent ways to save money, so why not buy a used AC?
There are plenty of reasons! Installing used air conditioning equipment is an absolute no way. We'll explain why.