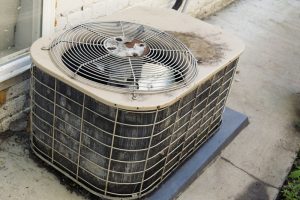 Handling air conditioning repairs, maintenance, and replacements are the biggest part of our job because the weather in Katy means ACs in homes do plenty of work around the year. Your home's air conditioning system never gets an extended vacation and probably must turn on a few times each month of winter.
Now that we're heading toward the big heat of the year, it's a good time to consider getting a new air conditioner if your current one is too old or in poor shape.
You never want to jump to a hasty conclusion about a project as large and with so many long-term effects as replacing a central air conditioner. We recommend you call our technicians to inspect the AC in your house as part of regular spring maintenance. Our technicians can give you an expert opinion on replacement and if repairs are still cost-effective.
Below we've listed criteria used in making the choice about an air conditioner replacement: