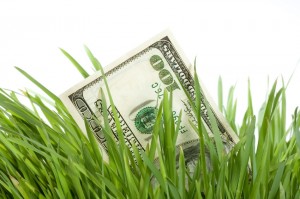 Industry experts have improved the technology for heat pumps so much that they are now one of the more desired heating and cooling systems for homeowners. Not only are they energy efficient, but they also offer heating and cooling all in one so that you don't have to have two separate systems. 
But if you want to invest in a new electric heat pump, the upfront cost can still be a lot. The good news is that you can save on an electric heat pump in a few different ways. The first is by taking advantage of the Inflation Reduction Act (IRA) that offers rebates on electric heat pumps. 
Then, you can take care of your heat pump over its lifespan by investing in AC repair in Richmond, TX, to stay ahead of problems. Keep reading to learn more about the IRA rebates on electric heat pumps and how much you can save.
More About the Inflation Reduction Act
The Inflation Reduction Act is not limited to heat pumps, or even to home appliances. It includes tax benefits that help with everything from electric vehicles to healthcare costs. But, significant tax incentives for heat pumps are included in the act. Here are the high points:
You can claim the rebate for any heat pump installed on or after January 1, 2023.
The incentive lasts through 2032.
It covers 30% of the cost of a heat pump, including up to $2,000 in labor.
The rebate cap for a heat pump system that heats and cools your home is $8,000 depending on income level.
There is an additional $1,750 rebate available for a heat pump water heater.
You can claim 100% of the rebate if your income is lower than 80% of the median state income.
You can claim 50% of the rebate if your income falls between 80% and 150% of the state median income.
Any income over 150% does not qualify for the rebate.
The heat pump must meet federal standards for energy efficiency.
Individual states may also impose higher efficiency standards for the rebate.
Why Choose a Heat Pump?
A heat pump offers all-in-one heating and cooling. You do not have to have a separate air conditioner and heater. When you have your heat pump set to cooling mode, it transfers heat outside of your home. Then in the winter, it brings heat in from the outside to heat your home. Yes, even when it's cold outside, there is still some heat in the air that a heat pump can transfer into your home. 
Since these types of systems transfer heat, they are very energy efficient. You will save money by taking advantage of the rebates above, but you will also save money on your monthly energy bills. And when you invest in annual maintenance for your heat pump, you can keep it running in peak condition for years to come so that it will last for much longer than the average heat pump lifespan.
Your comfort is our business! Contact the AC Comfort team today to schedule an appointment for all your AC needs. Serving Katy, TX, and the surrounding areas.