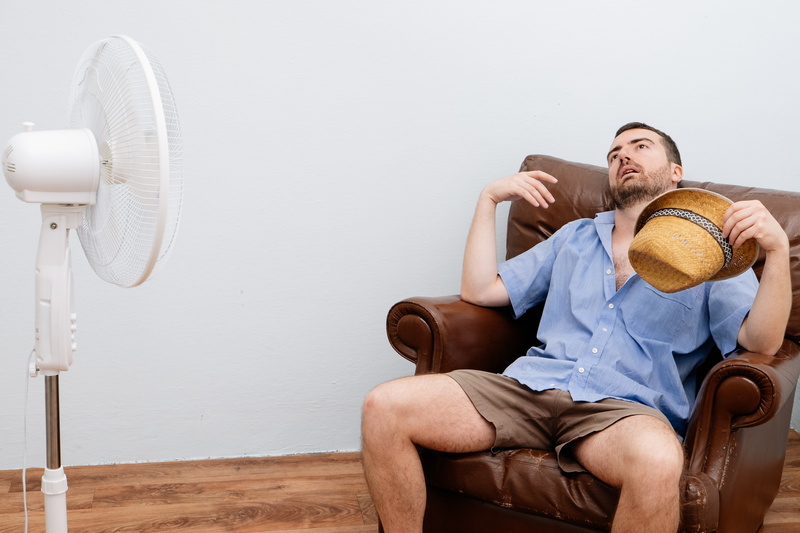 When HVAC experts talk about the worst type of problems an air conditioning system can run into, they use the phrase "no cool"—an air conditioning system that isn't cooling a house. The whole AC may have shut down and no air at all is coming from the vents. Or air is coming from the vents but it's not cool.
In southern Texas, this isn't a situation anyone wants to be in during one of our (many) hot days. A big part of our job at AC Comfort is rescuing homes in hot weather with air conditioning repair in Katy, TX. We're always glad to help our customers, but we also want them to avoid trouble with a broken AC in the first place. There's no way to stop all AC "no cool" emergencies, but you can prevent the majority of them with some planning and a bit of help from us.
Always Have the AC Inspected and Tuned-Up Before Summer
This is the most important step toward a trouble-free summer with your air conditioner. The hot weather puts tremendous strain on a cooling system, and the heat can strike almost any time of the year. Taking time in spring to schedule maintenance to inspect and tune-up your home's AC relieves most of this strain. During the inspection, our technician will locate potential problem spots or places where a smaller repair can head off a bigger one. The tune-up part of maintenance reduces the wear and tear that can also lead to a "no cool" problem.
Don't Force the AC to Overwork With Low Thermostat Settings
Any machine that's pushed to its limit runs a higher risk of failing. An air conditioner is no exception. Unfortunately, homeowners often make the mistake of overworking their AC with low temperature settings on the thermostat. We know it's tempting on a 90°F+ day to push the temperature down below 70°F—but this doesn't get you better or faster cooling. It only leaves the compressor running longer and accumulating more stress (not to mention draining more energy).
The higher you set the thermostat, less work the AC does and the slower heat enters the house. We recommend a setting of 78°F during the day. If that's too hot for your household, go to a lower setting and then raise the temperature by one degree a day until you find a temperature that works for everyone.
Change the Air Filter Every 1 to 3 Months (All Year!)
Clogged air filters are a leading cause for ACs to lose cooling and possibly overload an electric circuit so they stop working. Fortunately, this is one of the easier problems to prevent: you only have to put in a new filter every 1 to 3 months. (The frequency depends on the type of filter.) We advise you check on the filter each month to see it it's congested with dust and lint, and you'll soon get used to how often you need to change it. Leaving a clogged filter in place will cut off airflow, cause coil freeze, and put so much stress on the blower fan that it overheats.
Solve your "no cool" dilemma with a call to AC Comfort. Your comfort is our business!