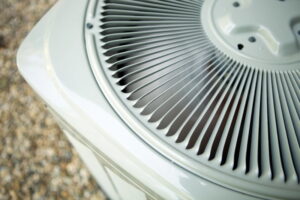 It goes without saying that HVAC systems are essential for modern-day life. Summers are getting hotter each year and come with serious consequences for life and health. Good air conditioning in Cypress, TX can help you overcome any high-temperature issues in your home.
Buying or upgrading to a good quality air conditioner is a worthwhile investment. Not only will it provide much comfort and ideal temperature in your home, an advanced system can also enhance your breathing air quality. You can also consider a heat pump, which provides heating as well as cooling. 
In this blog post, we point out some of the most important factors you should consider for buying an air conditioner.
Energy Efficiency
Energy efficiency is the first and most important factor you should consider before buying an AC. Energy prices have been rising across the country and an inefficient system can send your bills through the roof.
Research shows that air conditioners and heaters make up for more than 50%, and in some cases up to 70%, of the total energy consumption in homes.
Given the high electricity costs, you should aim for an efficient AC to keep your bills manageable. The energy efficiency of an AC is listed as a star rating on the device. 
The higher the star rating of your AC, the better the energy efficiency you will get.
Speed and Directional Variation 
Many new air conditioners come with an adjustable thermostat, two fans, and variable speed options that allow you to get different cooling throughout the day.
AC systems also come with both horizontal and vertical swings to provide cool air over a large area. Choose a model with the variations you need. We can help! 
Single-Stage or Multi-Stage Compressor
Most single-stage, standard air conditioners operate only at a high speed. That means the compressor works at full capacity, even when you require minimal cooling.
Multi-stage air conditioners run at two speeds. There is a high speed for hot summer days and low speed for milder days when you do not need as much cooling.
Obviously, the multi-stage AC has lower running costs as it will only consume full power on a hot summer day. On the other hand, single-stage ACs tend to be cheaper upfront but cost more in energy bills.
Multipurpose
There was a time when air conditioners were only used for lowering the temperature. Thanks to advances in technology, you can now find ACs that provide both the cooling and heating function for your home—heat pumps.
Since the weather can be quite mixed in Cypress, TX, you may want to get a heat pump that can be used as a heater in winter to keep the home temperature up.
Regardless of which AC you choose to buy, you will need a professional service to install the unit. This is especially true when it comes to properly sizing your new air conditioner.  If you are looking for more guidance and support, feel free to get in touch.