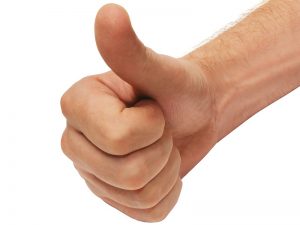 Hiring the right contractor for your home HVAC project is important. Finding the right HVAC contractor can make a world of difference for both your home and your wallet. Good thing you're reading this, because AC Comfort offers reputable HVAC services in Katy, TX.
Of course, we know that there's a lot of competition out there. When searching for the right HVAC contractor, there are a few key things you should be looking for. Keep the following tips in mind, and let us know when you are ready to schedule service with a contractor you can trust for great results.
Are they licensed?
It might sound like a silly question. You expect whichever contractor you hire to be properly licensed. But this isn't always the case. Sometimes, businesses hire technicians who don't carry the appropriate credentials. Since HVAC services can be complicated, it's important to hire someone who knows exactly what they're doing.
At AC Comfort, we hire NATE (North American Technician Excellence) certified HVAC professionals. We pride ourselves on our ability to quickly respond to customers' needs and provide them with the highest level of customer care in the area. NATE is the "nation's largest nonprofit certification organization for heating, ventilation, air conditioning, and refrigeration." Contractors, like ourselves, partner with NATE to develop knowledgeable and competent HVAC technicians.
Do they offer a wide range of services?
Sure, many contractors offer installation services, but will they be there for you when it's time for regular maintenance? As you know, maintaining your system is the best way to extend its life expectancy and preserve overall function.
You will also want to make sure that your contractor provides repair and replacement services. If your system does break down, it is crucial that your contractor can fix it correctly. Finding a technician who offers a wide range of services prevents you from starting all over again with another contractor, saving you time and effort!
Do they offer an excellent maintenance plan?
As mentioned above, the best way to prolong the lifespan and efficiency of your system is to properly maintain it. The contractor you choose to schedule routine maintenance with should have a maintenance plan.  Our Safety and Efficiency Cool Club offers extra incentives for doing what you should be planning on doing anyway! Benefits of a good maintenance plan include, but are not limited to:
Discounts on repairs

Priority customer service

Inflation protection

Transferable agreement

No overtime charges

Contractor calls you to schedule tune-ups
We are happy to announce that AC Comfort offers all these benefits through our Cool Club memberships. With a quality maintenance plan, you won't have to remember to contact your contractor. They should be contacting you to ensure your systems are regularly serviced!
We know how important it is to find the right professionals. We urge you to keep these qualities in mind when you're browsing the internet to find the ideal candidate for your job.
Contact AC Comfort for your HVAC needs because Your Comfort Is Our Business.