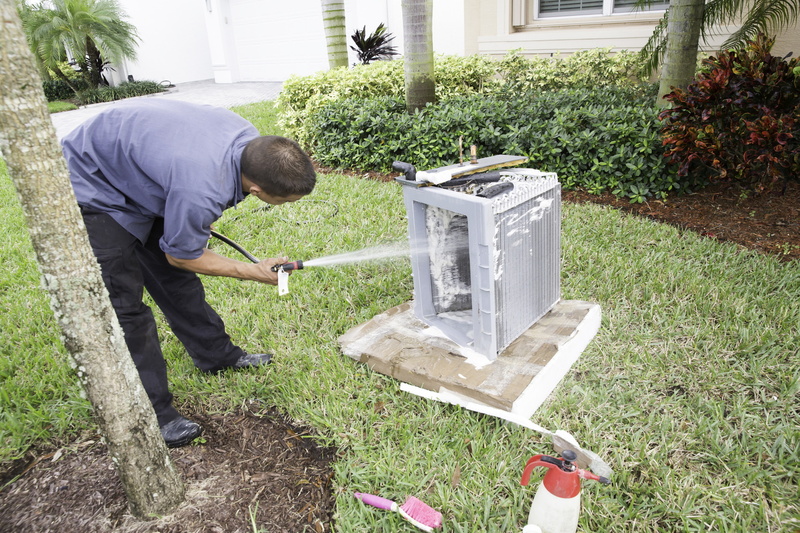 Have you scheduled service after service for your air conditioner without seeing any results? You don't know what's wrong, but your air conditioning is still malfunctioning. Maybe it's time you call in the real experts. Our team can help you troubleshoot the problem. But even more importantly, we actually take the time to listen. We want to hear what's worked for you and what hasn't.
We want to hear what other technicians have tried. We want to have all the pieces of the puzzle that is your malfunctioning air conditioner so we can put them all together and come up with a solution. If you're tired of dealing with your older AC and ready for an AC replacement in Cypress, TX, give our team a call today.
Signs of AC Problems
Your air conditioner may be malfunctioning if it has any of the following signs:
Blowing air that is lukewarm
Making unusual sounds
Producing a smell
Turning off and on frequently
Reasons for AC Problems
Any of these problems can happen for a variety of reasons. Common reasons for AC problems include:
Air filter – You have to change the air filter every month in order for your air conditioner to run at its best. A dirty air filter is a problem for two reasons. First, it blocks airflow into your unit which causes it to work harder to do its job. Second, it allows dirt and dust to get into your system and create a buildup that can reduce lubrication and damage parts. 
Thermostat – It's possible that your AC problem is actually a thermostat problem. Sometimes the connection between your thermostat and AC gets interrupted for some reason. Other times the temperature sensor malfunctions and cannot get an accurate reading. Either way, your thermostat may not communicate effectively to your AC on when and how to cool your home. 
Coils – You have two sets of coils. One is in your indoor unit and one is in your outdoor unit. The indoor coils can develop ice and freeze if they get too cold. This usually happens if there's a problem with the refrigerant supply. The outdoor coils can get dirty very easily and sometimes need to be cleaned out. The outdoor coil is responsible for dissipating heat that gets transferred outside. If that heat gets trapped and can't escape it can lead to your AC overheating. 
Ductwork – It's also possible that your AC is working just fine, but cool air is escaping before it makes it into your home. If your ducts have holes, cool air can get out and into your attic instead of blowing into your home. The air you feel coming out of vents may feel weak or warmer than you expect. 
Air vents – If you have some of your vents closed off or blocked by furniture, it can impact all of the rooms in your home. You may think that you're helping to direct airflow by closing some vents, but it's actually not helping. Ideally, you want all rooms to receive equal heating and cooling. Blocking vents is also a problem because that air is backing up into your unit instead of blowing out. This can impact airflow throughout the entire system.
Your comfort is our business! Serving Katy, TX, and the surrounding areas. Schedule an appointment today for air conditioner service.