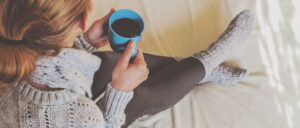 Heat pumps are an excellent option for replacing a furnace, especially in our region. There are many ways that a heat pump is better than a furnace but the systems also have their shortcomings. If you are interested in heat pump installation in Houston, TX give our team a call to schedule your in-home assessment.
We can talk to you about your options between both heat pumps and furnaces. Then we can find out what you hope to get out of a heating system. Is consistent comfort a major concern or are you more interested in energy efficiency? The good news is, you don't have to choose or make sacrifices. Keep reading to learn how our team can help you choose a heater that meets all of your needs and exceeds your expectations. 
Comparing Energy Efficiency
One of the top reasons to choose a heat pump over a furnace is that heat pumps tend to be more energy efficient, Heat pumps offer both heating and cooling. The cooling operation is comparable to other central air conditioners. But the heating operation is what really sets a heat pump apart from other HVAC options.
The method of heating by reversing the direction of refrigerant in the system is a much more energy-efficient way to provide heat for your home. Instead of creating heat as a furnace does, your heat pump is simply transferring heat into your home from outside. 
Furnaces can cost more to operate because heating elements and gas combustion use significantly more energy to produce heat. The difference may not be major in a single month, but over the lifetime of a system, the utility savings can add up.
Safety Concerns
Heat pumps do require electricity and there is an inherent risk with both gas and electric furnaces. However, a heat pump is not heating burners to a very high temperature in order to transfer heat into the air. The extreme temperatures in a gas or electric furnace pose additional hazards beyond the typical ones you face from just using gas or electricity in general. Plus, gas furnaces run the risk of carbon monoxide leaks that can harm your family's health. You don't have to worry about any of these things with a heat pump.
Best of Both Worlds
The one potential downside to a heat pump is that it might not get your home quite as warm as you would like once the temperatures dip lower. The colder it is outside, the less heat there is in the air to transfer inside.
If you like the idea of a heat pump, but want to give the system a little extra boost, you can get a dual fuel system instead. Your primary HVAC system is a heat pump. It offers both heating and cooling all year round. But then you have a small furnace installed alongside the heat pump. This furnace kicks in to provide extra heat on the coldest days of winter.
Your comfort is our business at AC Comfort! Serving Katy, TX, and the surrounding areas. Schedule an appointment today for a heat pump or furnace installation.