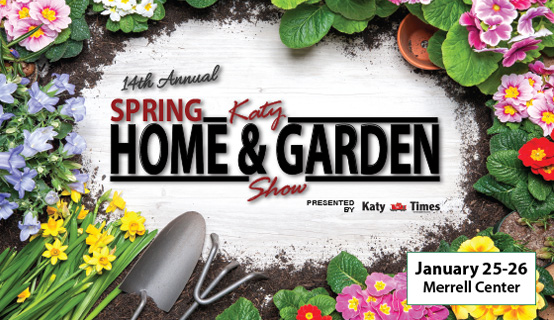 If you're looking for excellent ideas for your home and garden, we invite you to join us at the annual Spring Katy Home & Garden Show next week: Saturday, January 25 and Sunday, January 26 at Merrell Center. You'll find hundreds of home design and renovation experts to help you realize your dream projects. Along with the many exhibitors, the show features workshops and seminars from Houston area professionals.
We're one of the featured exhibitors—you'll find us in booth #614. Come on by, say hello, and see what we can do for your home comfort!
Details
The Spring Katy Home & Garden Show
January 25: 10 am to 6 pm
January 26: 11 am to 5 pm
Merrell Center
6301 S. Stadium Lane
Katy, TX 77494
Admission: $7 adults, kids under 12 free
At AC Comfort, Your Comfort Is Our Business!