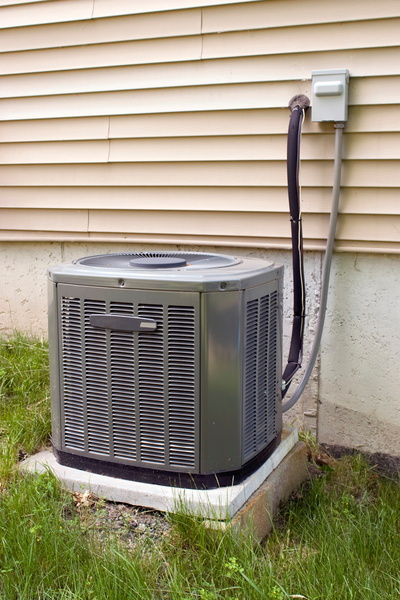 The US government is implementing changes to the minimum standards for energy efficiency of HVAC systems. The goal of these standards is to ensure that homeowners are investing in systems that maximize our current technological advancements to save on energy. It's a great way for homeowners in our area to save on monthly energy bills and these new systems also reduce the negative impact on the environment.
The minimum efficiency standard has a rating called Seasonal Energy Efficiency Rating, and the changes mean that it will be called SEER-2. The expectations will be much higher than they are now or have ever been in the past. Of course, more efficient systems are often more expensive to build. That's why a tax credit is in place for homeowners. You can recoup some of the cost of the more efficient geothermal unit. If you're interested in air conditioning replacement in Katy, TX, we can help.
What These Changes Mean For You
The current HVAC systems that we install are rated as 14 SEER equipment. But we can only install these units through the rest of 2022. Beginning on January 1, 2023, the new energy standard will be rated as "15 SEER" or "14.3 SEER 2." As a homeowner, you can expect to spend around 15 to 20% more than the units that we are installing today.
Even though you'll spend more upfront, you'll actually spend less in the long run since these units are being incentivized with a 30% tax credit. You may end up spending 15% less than you would spend today to install a less efficient unit. Some homeowners are rushing to install units at this year's lower prices, but doing so will cost you over the coming years. 
A more efficient unit can save you money on your monthly energy bill over the life of your unit. Just think about if you save $10 per month, every month. That may not seem like a lot, but it adds up over the years. $10 each month is $120 per year. If your unit lasts for 15 years, that's $1,800.
How We Can Help
We know that spending 15 to 20% more on an HVAC system is a lot. You may not have the money in savings to spend on a new system, even if you really need one. The good news is, we offer financing options. We can help you spread the cost out over several years. When you apply for the tax credit and receive it back, you can make that lump sum payment on the loan.
If you're not sure what the right decision is for your family, we can help. We can talk you through your options and help you decide if you want to prioritize installing a unit before the end of the year or wait until 2023 to take advantage of the tax credit.
Your comfort is our business! Schedule an appointment today to learn more about a new AC unit for your home. Serving Katy, TX and the surrounding areas.