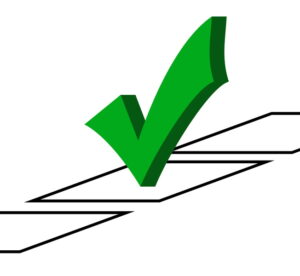 Autumn rolls around and usually offers us a small break from the sweltering heat. But let's face it, we live in Texas and it's definitely still warm in the fall. Your AC isn't getting a break yet, so you're still depending on the unit to keep your home cool and comfortable. 
Have you ever thought about grading your AC unit on how well it cooled your home this year? Below we've outlined a general grading system that you can use to determine what condition your AC is in. If you give it a low grade, it may be time for AC repair in Richmond, TX. Keep reading to learn more about evaluating your air conditioner's grade this year.
Grading Your Air Conditioner
When you were in school, your report card had grades on it from "A" to "F" depending on how well you did. If you did exceptionally well, you got an "A" but if you really struggled with a class you got an "F." Our grading system is very similar. Keep in mind that the age of your unit and regular maintenance – or a lack of it – may contribute a lot to the overall grade. 
A – If you give your air conditioner five stars, that means you had no problems or concerns this year. Your AC cooled your home without making any unusual sounds or smells. With this rating, your unit is either brand new or very well maintained. Even older units can earn an "A" with proper maintenance to keep them running at peak condition. But don't let this high score fool you. Your air conditioner still needs annual maintenance either now or in the Spring. Investing in maintenance to address minor repairs is the best way to maintain that "A" and not lose confidence in your air conditioner. 

B – Your AC kept your home cool, but you still had your doubts. Maybe you heard an unusual sound a few times or felt like it could have cooled more efficiently. Homeowners who grade their AC unit with a "B" may find that their energy bills are more expensive – but not alarmingly so. Noticing problems at this stage is the best time to address them before they get worse. 

C – You may think that "C" is an average grade. But when it comes to cooling your home, do you really want to settle for the average? If your air conditioner receives a "C" grade and is less than ten years old, maintenance is crucial to keeping your unit running. This is a point in the life of your unit that is pivotal in how much longer your unit will last. The average life of an air conditioner is 10 to 15 years. The difference in your unit lasting longer is investing in regular maintenance. 

D – If you give your air conditioner a "D" it may have broken down at some point over the summer. If the repairs we particularly expensive or didn't do much to improve efficiency, then it may be time for a new AC unit. If you continue to have problems, the cost of repairs can outweigh the price of an entirely new air conditioner. Remember, there's no price on the peace of mind that your unit is going to work every time it needs to. 

F – Is your unit even still running at this point? It's time for a replacement ASAP! 
Your comfort is our business! Serving Katy, TX, and the surrounding areas. Schedule an appointment today to get started.