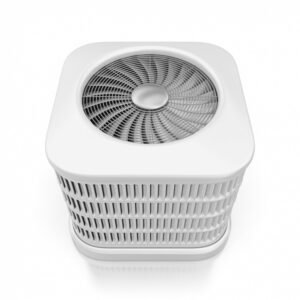 A few weeks ago, we posted about air conditioning maintenance, which is an important job to have done each spring to prepare a residential cooling system for the rigors of another summer. And then the big chill hit Texas, and we have to wonder if the people who read that original post still have AC maintenance in mind. We wouldn't be surprised if you and everyone else was strictly focused on heating systems. We certainly were busy helping customers handle heating difficulties during this time.
We want to bring up AC maintenance again because even with the bizarre cold weather we've just gone through, the march toward summer has already begun, and you still need to have air conditioning maintenance in Katy, TX to get you off to the best start. If you've managed to settle any heating problems you experienced recently, it's time to move on to preventing cooling problems.
"Is maintenance really necessary each year?"
We hear this question often, and the answer is yes. While you could still get your AC to run through a summer without maintenance, it's not a good idea and will have detrimental effects on the system that will create many problems. We encourage people to always stay with a yearly regimen, since it will help them to remember it in the future and not skip it. 
We'll give you a sense of what can start to go wrong with an air conditioner that isn't well-maintained. These problems apply to air conditioners everywhere, but they are magnified in Katy because we have longer and more intense summers. Our weather makes ACs work hard!
The troubles of the neglected AC
The most immediate problem lack of maintenance creates for an AC is that it causes a drop in energy efficiency. The accumulation of dust and dirt on the system and the loss of lubrication on moving parts like the motors will cause the air conditioner to drain additional energy even as it does the same job. An AC loses about 5% of its efficiency each year it misses maintenance. By comparison, an AC that has regular maintenance will lose that much efficiency over most of its life. 
An air conditioner that isn't given a maintenance inspection before the summer may head into the season with a potential repair already brewing. The inspection is a chance for our technicians to catch these troubles early so we can fix them before the AC goes into serious action. This also helps prevent one of the worst effects of neglect on an air conditioner: a surprise breakdown during one of the hottest days of the year. Although our technicians are ready to come to your assistance when this happens, we know you'd much rather not have it happen at all. Maintenance can stop most of these disasters!
Finally, without maintenance, an air conditioner won't reach its estimated service life. It will need to be replaced years early, and that's an expensive "repair."
Our Safety and Efficiency Cool Club is here to make maintenance simple for you. Talk to us today for details and get on the schedule ASAP—because summer heat is on the way.
At AC Comfort, Your Comfort Is Our Business! Call to join our Safety and Efficiency Cool Club and have your AC maintenance done today!